Your Source for Reliable Janitorial Contract Cleaning Services in the Southeastern US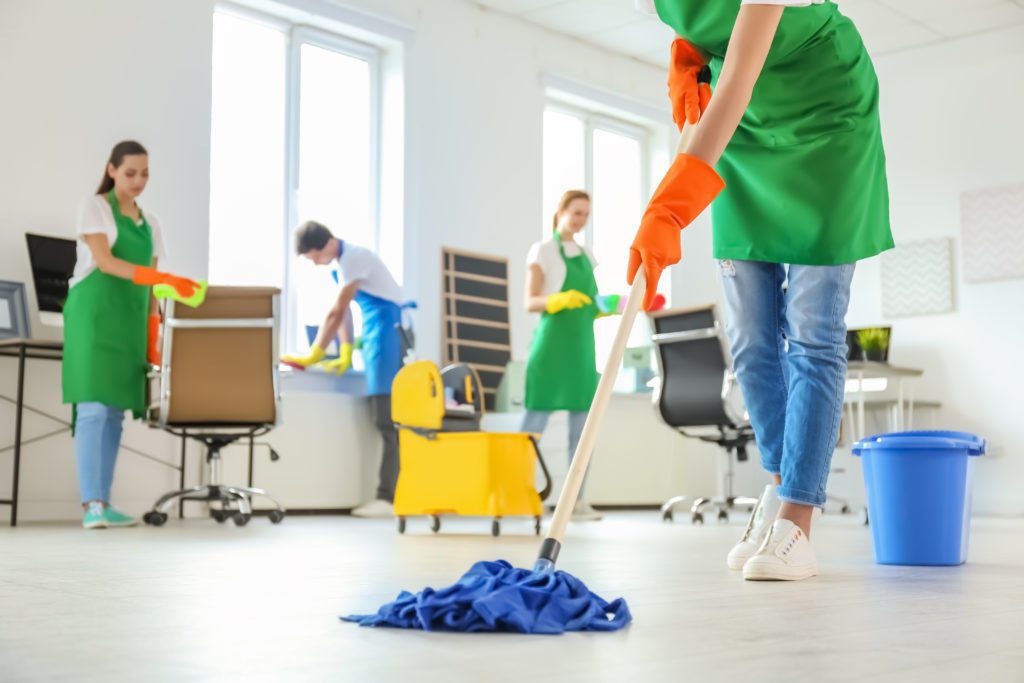 Our company takes pride in providing quality janitorial contract cleaning services. Southeastern US customers choose us to perform the following:
• Cleaning Floors
• Vacuuming and Cleaning Carpets
• Cleaning Windows
• Cleaning Restrooms
• Cleaning Desks and Office Spaces
• Emptying Trash Bins
• Spraying a Sanitizing Solution
Proudly Using Diversey Cleaning Products
For every cleaning project we handle, we only use products from Diversey, a premier provider of commercial cleaning, sanitation, and hygiene solutions, including:
• Glass Cleaners
• General Purpose Cleaners
• Restroom Cleaners
• Industrial Degreasers
• Carpet Cleaners
• Floor Finishes and Sealers
• Floor Finish Strippers
Having passed rigorous tests conducted by leading independent certification organizations, these products bear the following ecolabels:
• Green Seal™
• Environmental Choice
• GREENGUARD
• EU Flower
• Nordic Swan
Diversey has other environmentally preferable products developed and manufactured according to their own best-in-class criteria. They have been tested for improved performance, reduced environmental impact, and enhanced safety. These products include:
• Toilet Bowl Cleaners
• Odor Control Systems
• Wood and Stone Care Products
• Environmentally Safe Surface Disinfectants
• Skin Care Products
• Specialty Cleaners
Dispensing Technology
Diversey's dosing and dispensing technology allows their concentrated products to be precisely diluted with tap water. This helpful innovation makes cleaning safer, more cost-effective, and more environmentally friendly.
Green Certifications of the Diversey Products We Use